Win auctions, take wickets. Lose auctions, score runs.
Regular price
Sale price
$19.99 USD
Unit price
per
Sale
Sold out
Ten Wickets is a two-player cricket game. Each wicket in Ten Wickets is an auction, where, whenever you win that auction, your opponent scores your winning bid while losing an end game bonus. This immediate gain and long term loss keeps the tension in the game until the last wicket falls. The game ends when one player takes Ten Wickets and the player with the highest score wins.
"A fantastic piece of game design" - Tom Moore (Nerds of the West)
You play the role of a team captain trying to coax your opponent into giving up wickets cheaply or manoeuvring them into a situation where they have to. You'll do this through clever bidding and hand management.
Successfully funded on Kickstarter in mid-2023. Ten Wickets is going through the production process with delivery December 2023.

Share
View full details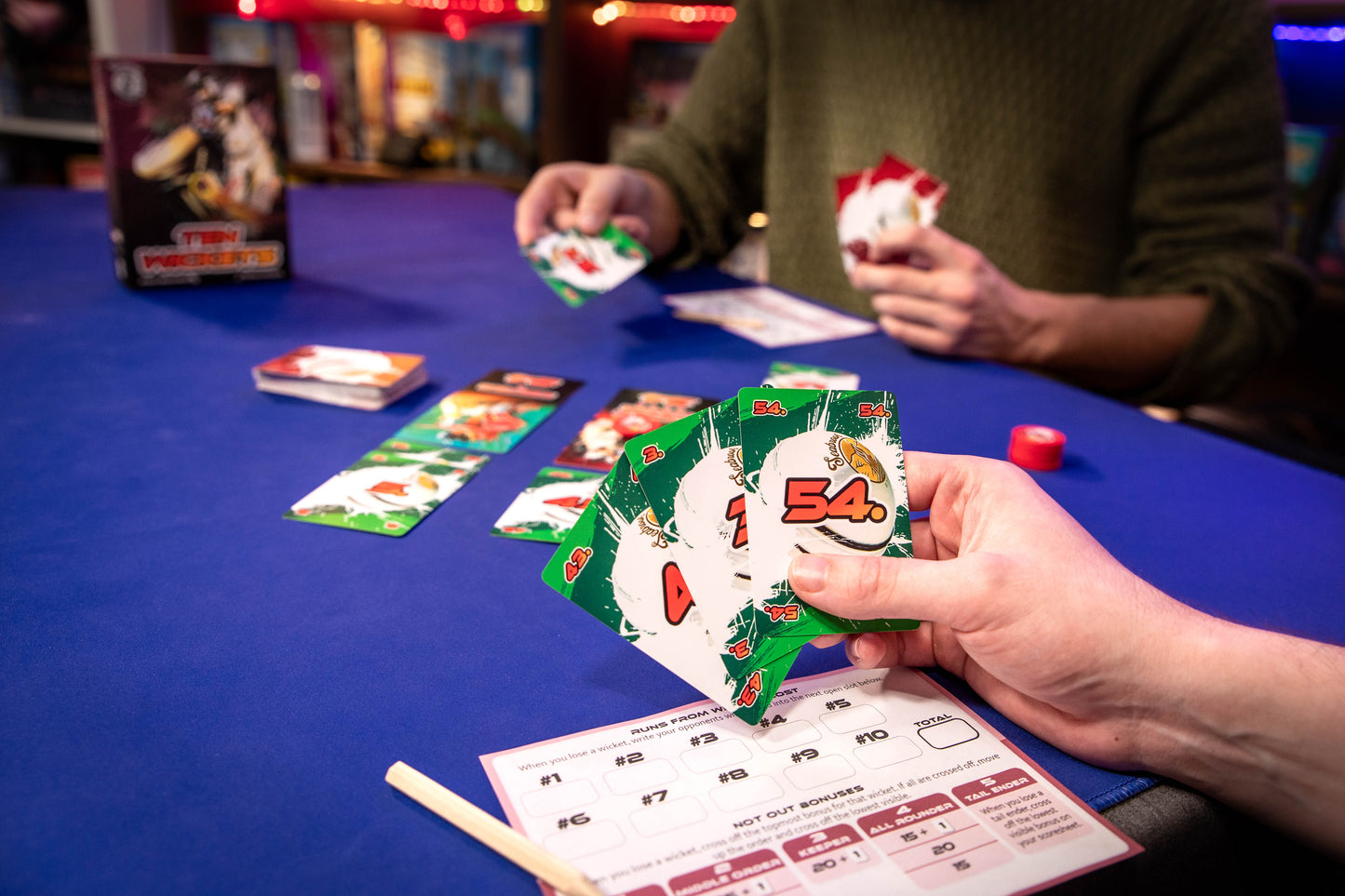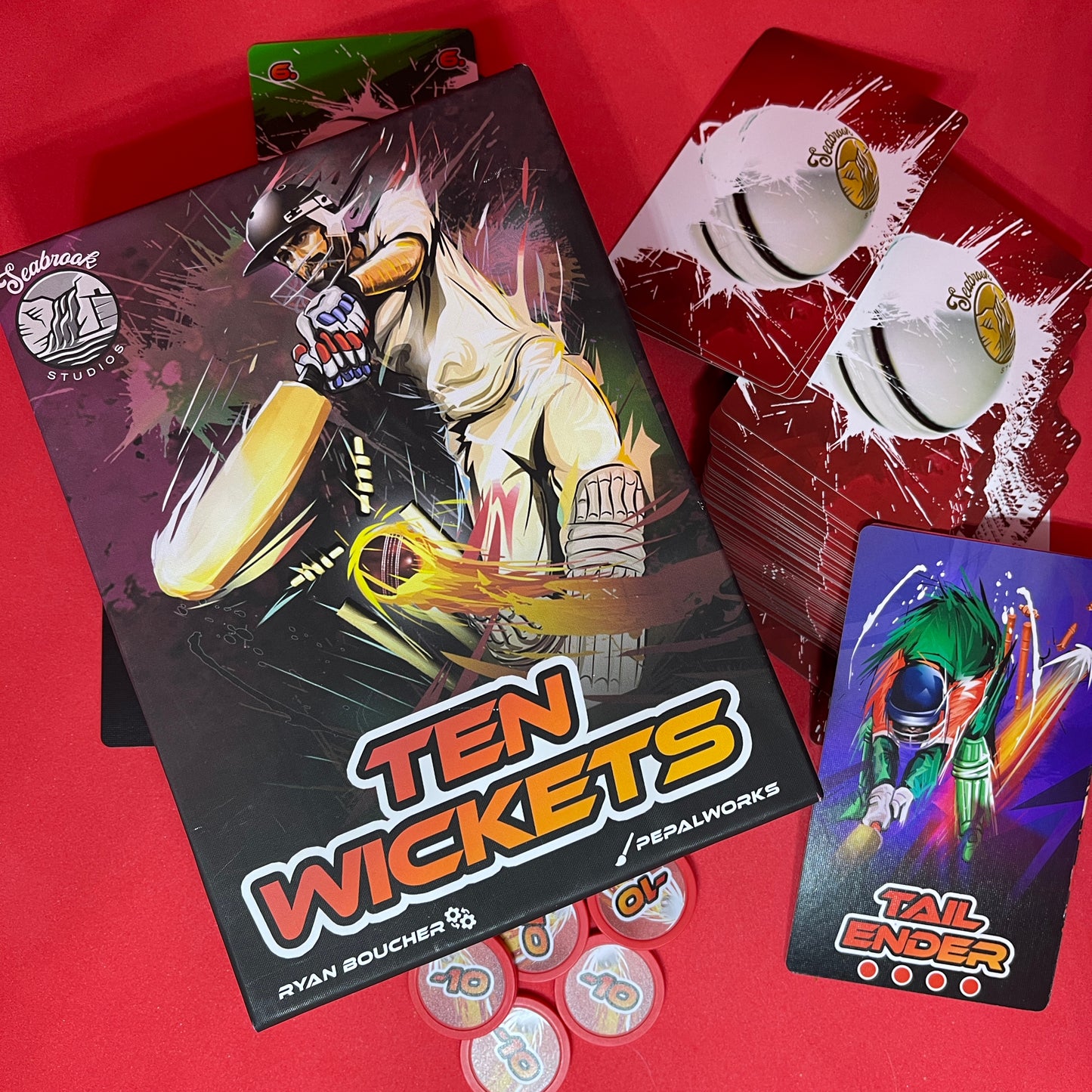 Game Info

Players: 2

Age: 8+

Playing Time: 20 minutes

Components

55 run cards
29 wicket cards
6 good ball tokens
Scorepad
rulebook

Retailer Info

SKU: SBSCR01

Barcode: 9 369998 168057

Weight: 450 g

Case Count: 12

Dimensions: 185x140x45mm

MSRP:

29.95 AUD
$19.95 USD
€19.99
£14.99